the Marty Leonard Community Chapel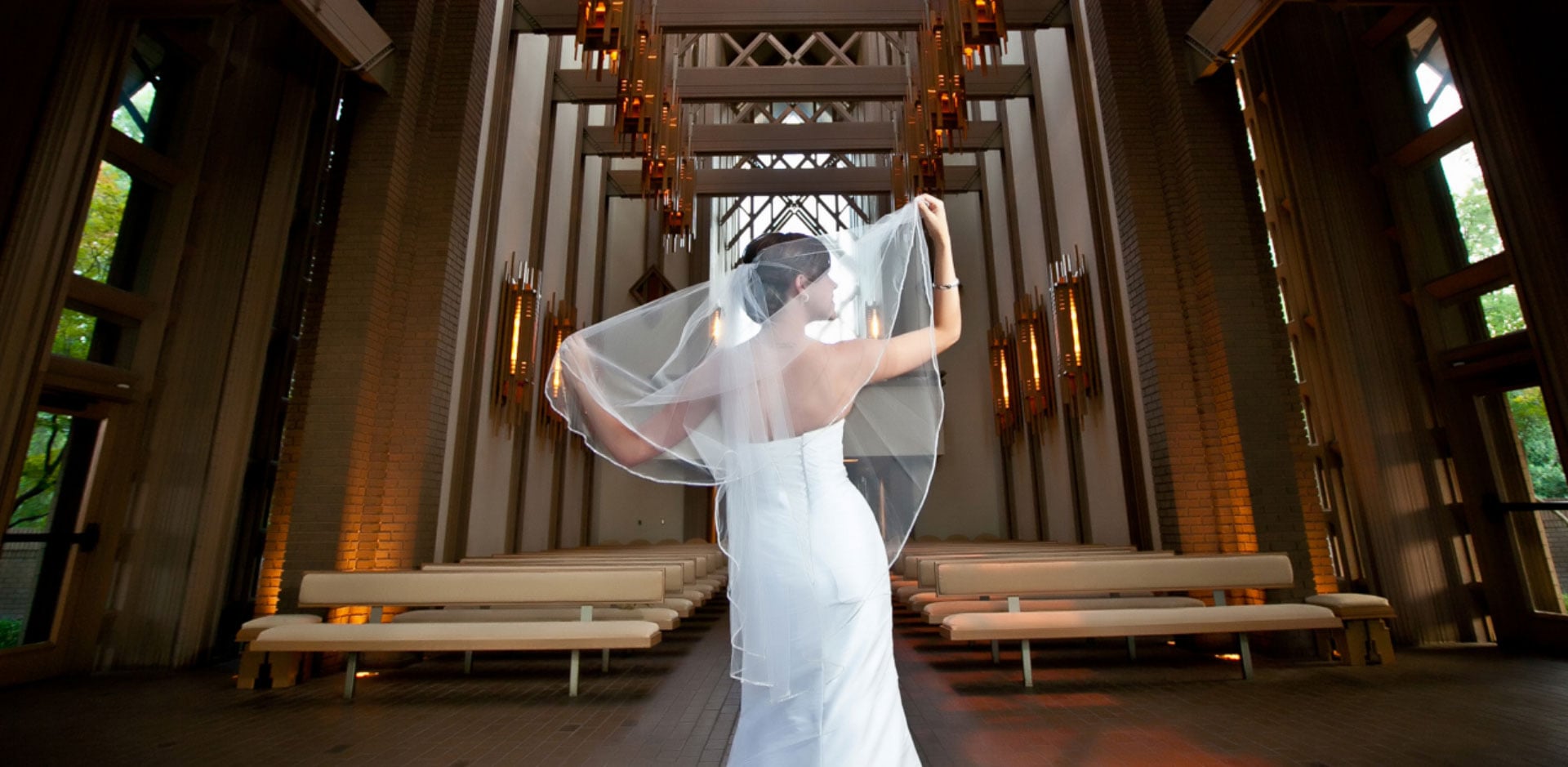 Supporting the Services of Lena Pope
Welcome
Your special occasion should provide a lifetime of memories for you to truly cherish. Friends, family, your amazing loved one, together in an enchanting setting worthy of the significance of your extraordinary moment, just minutes west of downtown Fort Worth.
Whether a wedding, renewal of vows or other life affirming ceremonies, the Marty Leonard Community Chapel accommodates 200 guests and is one of the most remarkable venues in North Texas.
This interfaith Chapel features soaring, vaulted ceilings, majestic windows with beautifully cascading soft light and a picturesque surrounding to complete the unparalleled milieu.
"I have lived down the street from the chapel my whole life and have always dreamed of having my wedding there. The venue was affordable, accommodating, and a great location. Staff was very helpful and responsive. The venue itself is drop dead gorgeous. The architecture is stunning. And to top off an amazing experience, they gifted us a portrait of the chapel that we now have framed in our home. It was all so lovely."

Danielle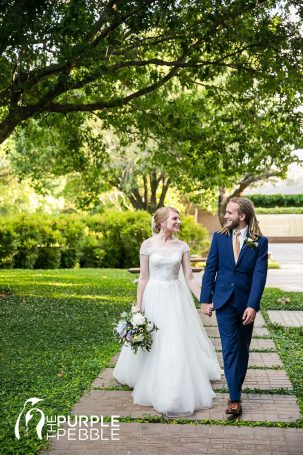 "Great venue for lovers of architecture, nature, music, art, or really anyone. Beautiful acoustics for singing. Wonderful staff. This is a special place and you won't find anything else like it in North Texas. We had our wedding here and could not be happier"

Claire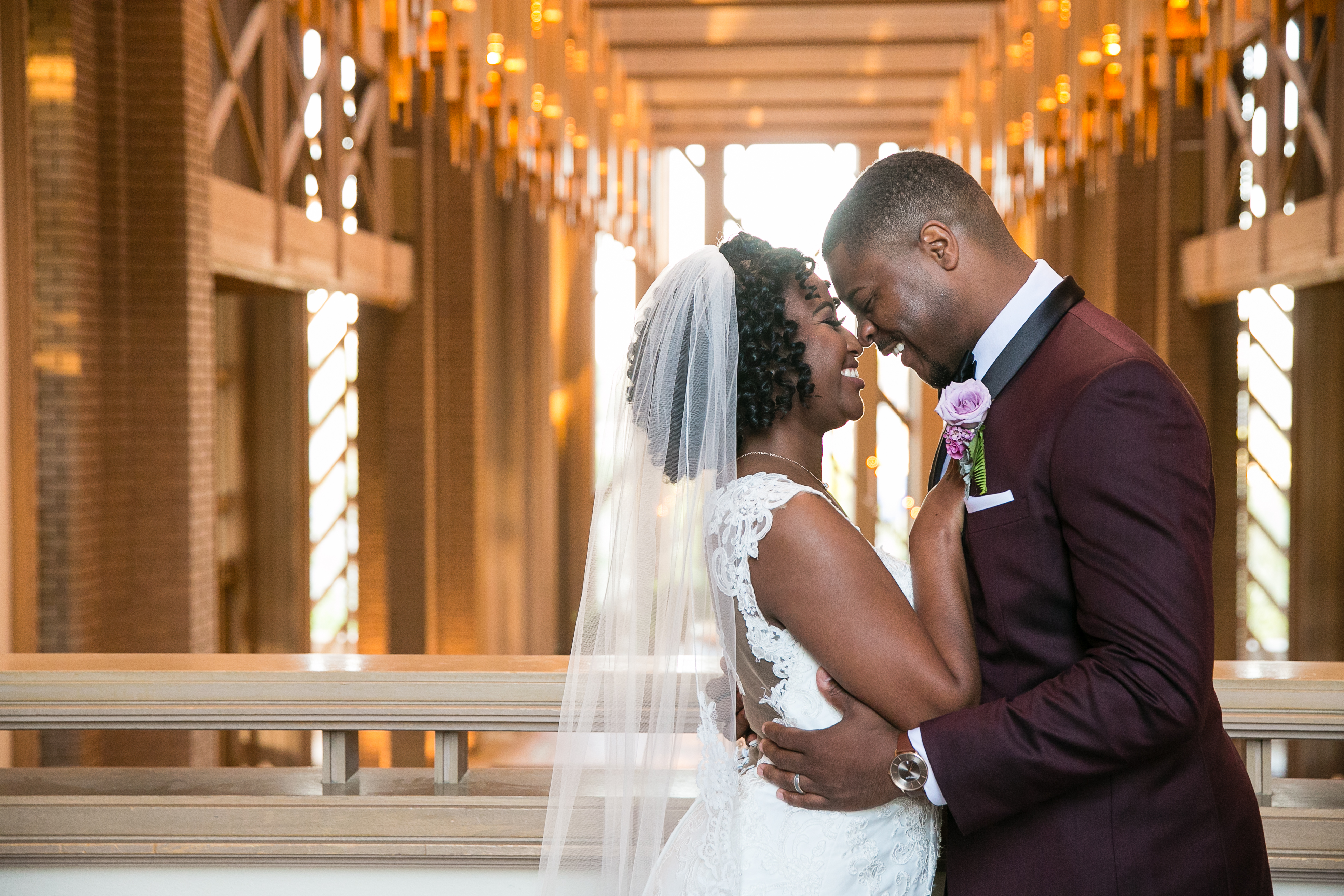 "If you are in search of a classic and traditional wedding day, then look no further than the Marty Leonard Chapel and Amon Carter Center. Katherine, Charles, and Diana, were SO helpful and professional throughout the entire process. So accommodating during tours, bridal photo sessions, and rehearsal, and day of wedding!! The architectural history of Marty Leonard Chapel is unmatched, and all the money spent on this timeless venue goes back into the Lena Pope Foundation, serving children and families in Tarrant County."

Kayla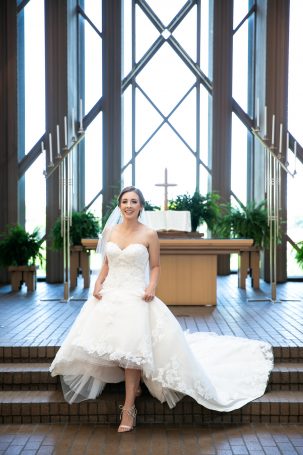 "We loved our experience with this chapel! They were so accommodating and helpful in every way. They provided us a vendor list that they have experience with and love and pointed us to several resources online for wedding planning. The architecture is gorgeous and is the reason we chose this venue in the first place. I'm so happy we found this chapel and were able to be married here!"

Alysia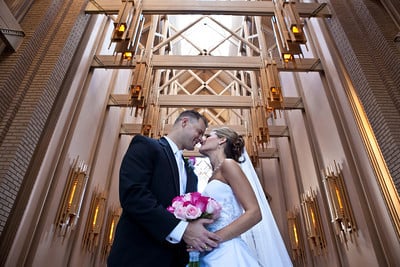 "I cannot say enough about good things. From start to finish they were wonderful. Charles gave us the tour when we first booked and answered all of our questions. Diana was there on the day of the wedding to help everything go smoothly and perfectly. They were both so helpful. Everything was very straightforward from the beginning, no hidden rules or extra fees. Pricing was super reasonable for such a beautiful venue."

Kenzie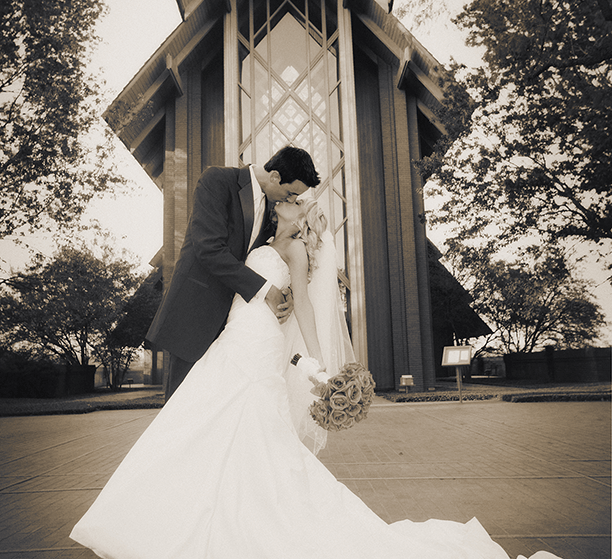 " One of the most beautiful little chapels I've ever laid eyes on. Stepping onto the grounds it like walking into a fairytale. The PERFECT venue for a wedding, which is why I stopped by – for a friend's wedding. My boyfriend was in the wedding party so, since we had to be there early and I had nothing to do for a while, I decided to explore the grounds. There are several courtyard areas with pretty trees and behind the chapel is a hidden overlook that feels like a secret magical place. That's probably the best description for this place: magical."

Rebekah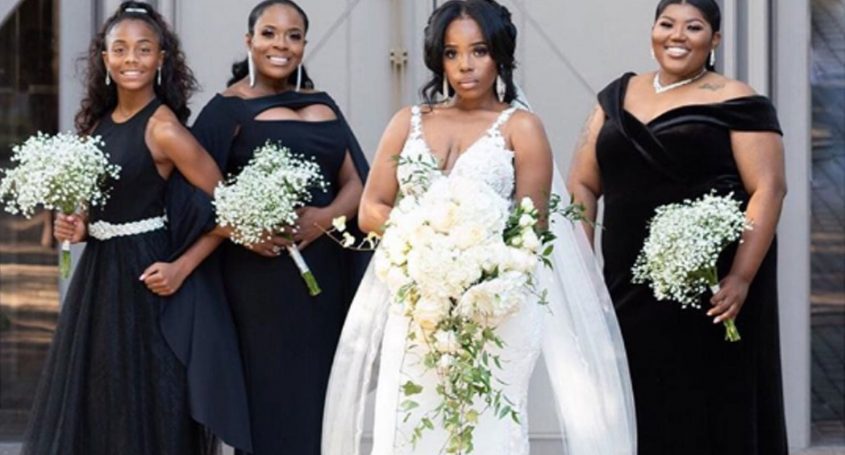 "We had a family wedding to attend at the Marty Leonard Community Chapel. What an incredibly beautiful chapel. The architecture of the chapel is very unique the way light flows in. The staff was ever so helpful and the ceremony was beautiful. What a lovely venue for a wedding!"

Chuck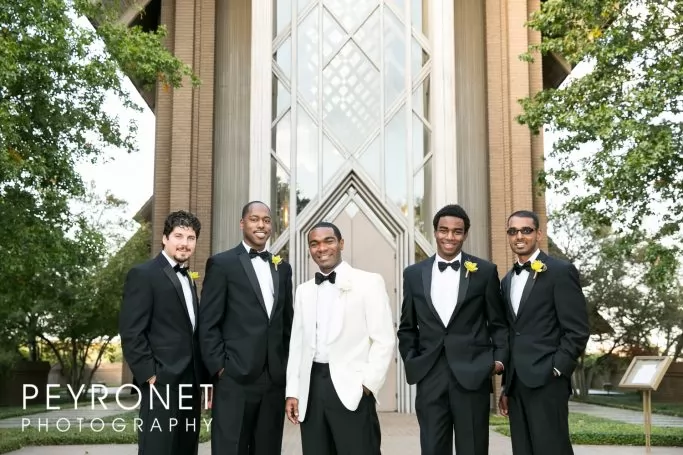 the Amon Carter Center at Lena Pope